My ADSL connection is currently tres latent due to some Cisco badness on BT's part. If you're trying to call me on Skype or my VoIP number, it'll either sound like I'm the Moon, or it won't connect. You may also find my site a tad slow too until it's sorted out.
Still, in other news, I've found out a great way to get a cheap flatscreen TV that looks like this …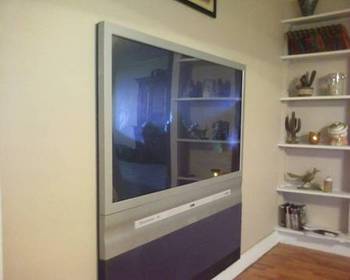 … the only problem is, that to install it, you have to do this …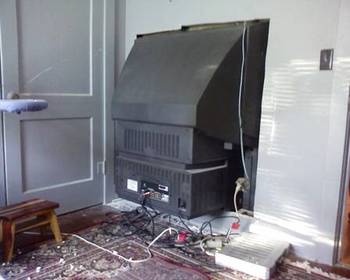 🙂 Cheers to Derek for that!